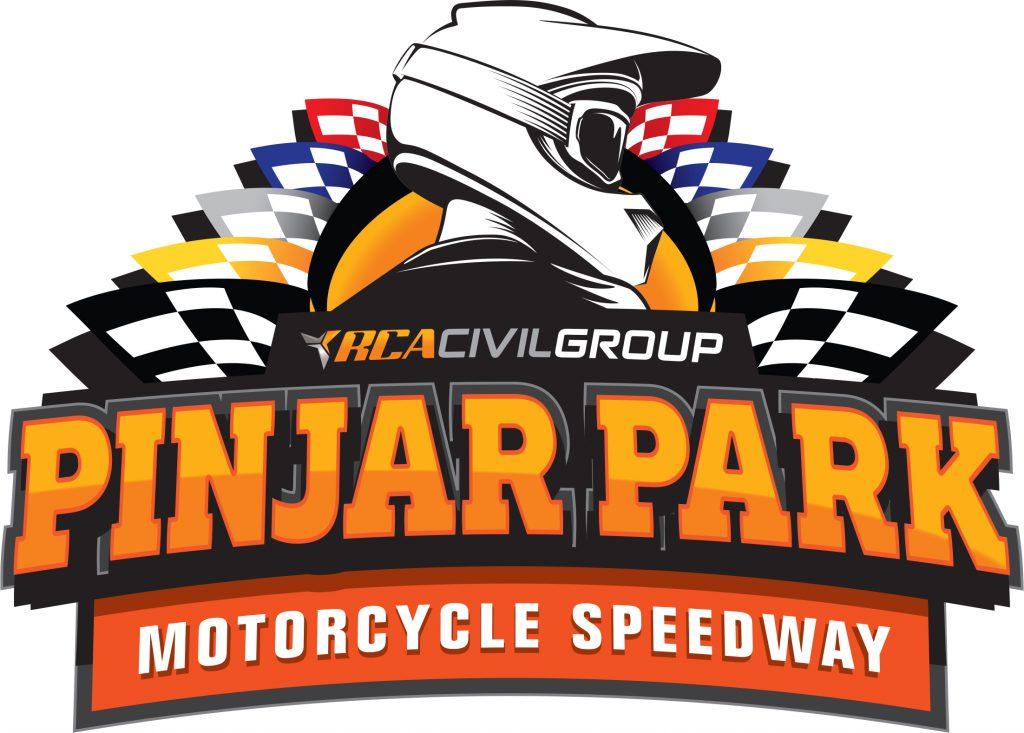 Pinjar Park Speedway Stadium, Neerabup
At Pinjar Park Speedway, our events are attracting crowds of up to 3,000 people through the gates not to mention the 50,000 people who watch on line via live streaming.
 The Club is currently focusing upon promoting the sport in Western Australia by:
Showing  our speedway bikes at events, exhibitions and trade shows to raise awareness of our club and our sponsors with banners, signage etc.

Provision of Adult double passes via gift certificates to organisations as prizes

Airfence Sponsors and Sponsors night at our events with announcers promoting the businesses throughout the season
While regular advertising does a good job, it is proven that sponsorship is a leading form of advertising.
When a business is not doing so well financially, sponsoring a club generates more awareness and potentially builds revenue and makes the company look profitable.

Public perception can make or break a business, sponsorship assists building the perception.

Giving back to the community via charitable work shows generosity. Generosity shows honesty and businesses that are open to the public and chasing large contracts want to appear honest.
The people running our club are volunteers and we give up our own time and money to do what we do because we have a passion for the sport and volunteering has a positive effect on our wellbeing.
Air Fence Advertising
The Speedway Motorcycle Club WA riders and volunteers have constructed a 320m Seniors/Junior Speedway Track, adjacent to the existing 142m Junior Track. In recognition of providing the best safety facilities for all riders, we have installed the most up to date Speedway Safety Fence System available, supported from the SMCWA Club's Funds and a substantial Grant from the WA Department of Sport and Recreation. Now the focus is on maintaining the air fence with protective covers and emergency panels.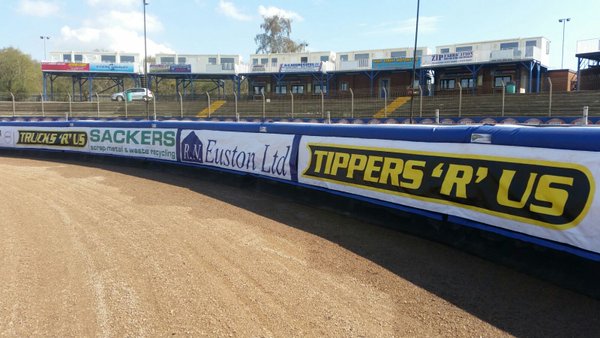 Can you help in our ambition to have local businesses advertised on the air fences?
Here is a sample photo of the magnificent advertising opportunity we would like to offer all Companies, Businesses large and small, Tradesman, and individuals that are ultra keen supporters of Speedway
The SMCWA is a non-profit, volunteer operated Speedway Club, and the Dream to have a senior track is now a Reality!!!
What is involved in the Panel Advertising deal?

We will be pleased to hear from you with your advertising support, and you will have the privilege of knowing that you are part of the success of Solos and Sidecar Speedway Racing at Pinjar Park!
Contact our Promotions Officer Drew Winchester mobile: 0451 374 500 or via email: pinjarpromotions@gmail.com
Postal Address: PO Box 475, Maylands, WA 6931
Come and Try Speedway Bikes
Hi, my focus as the Junior Representative is to attract young children to the sport and alongside the Committee wish to raise funds to purchase a 125cc solo speedway bike to conduct Come and Try Days – we attract juniors currently via racing stock bikes, however a Club Bike will allow parents and riders identify if the speedway pathway is an attractive sport for them.
 Speedway Solo bikes range from $1300 to $2500. In return, the Club will place your business logo on our sponsorship page and ensure that your business is promoted on race nights.
 For further information please contact Gary Corbett via email: gazzagti@hotmail.com  
Or donate to our fundraising page here https://asf.org.au/donate/come-and-try-bikes/ and read about our project here: https://asf.org.au/projects/speedway-motorcycle-club-wa
 Gift Certificates
SMCWA Double Passes as Gift Certificates for organisations as prizes – contact our secretary: Scoble.roleystone@bigpond.com  to arrange these today!