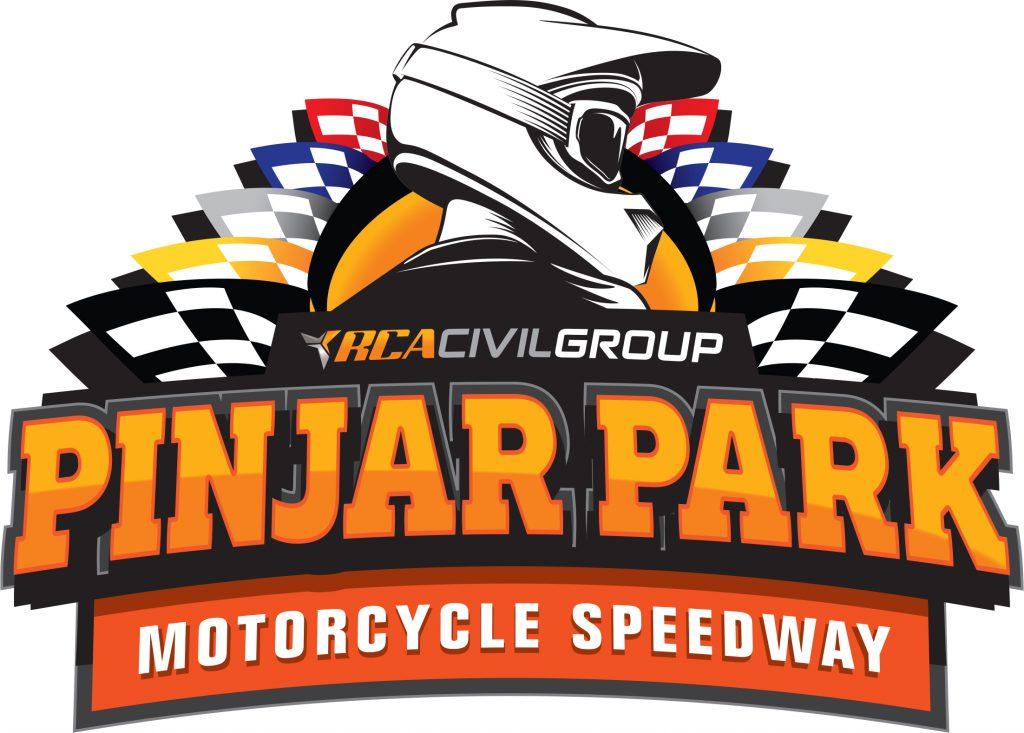 Welcome to RCA Civil Pinjar Park Speedway!
Speedway – a form of motorcycle racing in which rider's race several laps around an oval dirt track – why wouldn't you!
Wanneroo now has WA's first purpose built Senior and Junior Motorcycle Speedway Tracks and is the perfect place to try the thrill of racing a Solo Speedway bike or Sidecar!
Both the tracks are located in the Pinjar Motorcycle Park, right next to the Wanneroo Junior MX Track between Pederick Road and Old Yanchep Road, Neerabup.
As a competitor, you will slide a speedway solo or sidecar into two different apexing corners, once mastered, you could race anywhere in the world!
The original track is a small but wide track at 142m. This track has sustained speedway racing in Western Australia since the closure of Bibra Lake Speedway, with junior and senior solos and sidecar riders honing their skills every summer. The 142m track was designed by two former Australian and England International riders who both have won WA Speedway Titles.
This track is one of the most technical laps in the country and has seen International Riders with National and World Champions compete with our local riders providing an exciting summer of speedway!
The Senior track (350m) was licensed in 2019 and reintroduces full throttle 500cc and senior sidecar racing not seen in WA for 10 or more years and is reinvigorating the sport in Western Australia.
Both the 142m and 350m tracks were built from the ground up by Club Members, Associates, and Volunteers and supported by many local businesses.
The Speedway Motorcycle Club of WA (SMCWA) is focused on developing local talent through their Visiting Rider program – hosting two international riders per season, this has proven to be enormously beneficial for the sport in general.
Riders Wanted!
Want to get either yourself or your kids into riding in a safe and managed environment? The Speedway tracks are ideal for the youngsters to commence their racing career on 50cc bikes and other small trail-based bikes. Read our "Join the Club Tab" on how we can get you started riding.
You can be assured of learning all the right techniques and skills under our club's guidance, as well as machinery maintenance, bike and race set ups. We can offer advice on where to purchase your bike and where to get all the right parts and accessories.
Race meetings are usually held twice a month at Pinjar Park Speedway with the season commencing in October and finishing at the end of May, there are opportunities to race at other tracks and country meetings (Kalgoorlie, Bunbury, Geraldton, Kellerberrin and Moora, for example).
The Speedway Motorcycle Club schedules coaching throughout the year and open practice days are always being held, so there is no shortage of times and places to learn, ride and race your Speedway Motorcycle.
Divisions racing are Senior Solos (500cc) and sidecars (1000cc), Junior Solo (125cc & 250cc) and sidecars, Pee Wee's and Flat Track for junior and seniors.
Even if you are an Ex rider or new older rider that wants to ride non competitively there are plenty of opportunities for you to" blow out the cob webs" and "have a 'Skid'!
Venue Address
Old Yanchep Road, Neerabup, Western Australia, 6031
Event and Venue Information
Event Start Time
All meets start at 5.00 pm for the pre-program (peewee, 50cc and some junior events) and 7.00pm for 500cc, sidecar and remainder of the junior events. We expect to conclude by 10-10.30pm depending on track grades and other event delays.
Track Length
Junior Track – 142 metres measured 1 metre from kerb, track width of 12 metres and corners of 14 metres
Senior Track – 320metres measured 1 metre from the kerb, track width of 13 metres and corners of 20 metres
Facilities
A variety of food trucks cater to the crowds: Burgers, chips, cool drinks, coffee vans
Bar: fully licensed, beer, wine, spirits, light alternatives – no BYO please – checked at the gate.
Warm Clothing: the sea breeze can make it a bit cold some nights!
Terraced seating available for your chairs and rugs
Parking: free ample parking on site.
Season 2019/2020 Admission Prices:
Admission prices to Pinjar Park Speedway vary according to the meeting being staged and the cost to the club to present each meeting.
Programs are available on course for $3.00 for General meetings and $5.00 for Premium meetings. Parking at Pinjar Park Speedway is free.
| | | | |
| --- | --- | --- | --- |
| | Adults | Concession* | Under 16 |
| General Meetings | $20 | $15 | Free |
| Premium Events | $25 | $20 | Free |
*Concession is limited to holders of the Centrelink Pension Concession Card and Student Concession Card holders only. (Cards must be shown to obtain concession pricing)
Tickets are available at the ticket boxes on the night. The ticket boxes are equipped with Eftpos and Credit Card facilities. (No cash out available)
Entry Tickets should be maintained throughout the meeting. Should it be necessary to postpone a meeting through any cause whatsoever before the completion of event 10 on the main program, you will need to present your ticket for free admission to the restaged or next meeting. (Same type)
Members and season pass holders must present their members card to the ticket box to gain free entry.
No Money will be refunded under any circumstances.
Public notice:
No alcohol is permitted to be bought into the venue. Pinjar Park is a licensed venue and controlled by the liquor licensing act. A fully stocked bar and licensed area is available to patrons.

Pinjar Park is a Smoke Free venue. No Smoking anywhere in the venue, including the bar and spectator areas. Smoking is permitted adjacent to the entry gate. Please help us support the kids in our club, and smoke outside the venue.
Taking flashlight photographs from within the spectator area is strictly prohibited for rider safety reasons.
Gates open at 4.30pm (no competitor or spectator entry available prior to this time.)