SPEEDWAY BIKE RACING IS AWESOME
10 Reasons to Race Speedway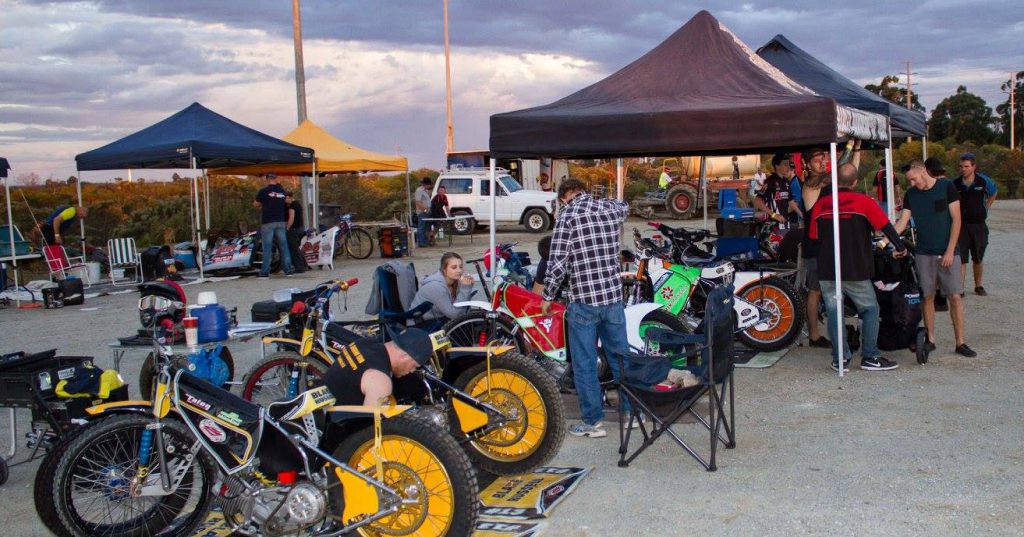 Speedway happens in the summer months, at night, in the cool of a Saturday evening. That way you can ride winter sports such as motocross, Enduro, road racing, and MotoTrials and maintain your riding all year round.
Racing speedway is the most cost effective way to get into motorcycle sport. The one bike can last a junior from 7 years old to 16 years old (with some configuration). Because the sport doesn't change from year to year, there is no need to upgrade each year, and as speedway bikes are a motor on wheels maintenance is simple and inexpensive. A good second hand bike is just as competitive as a brand new bike. Purchase prices can be as low as $2-3,000 with a brand new machine costing $5,500.
Pinjar Park speedway stadium is ideal for 50cc class bikes, especially newer riders. There is no better way to get a child involved in organised motorcycle sport that has a track that is contained, is 14 metres wide, has no jumps or loose dirt which encourages confidence and provides almost non-stop action for kids.
While speedway may look an easy sport to ride, in fact this is far from the truth. It takes a great deal of skill and precision to ride a speedway bike competently, a skill which transfers to all other motorcycle sports. Most road race champions started off in junior speedway or dirt track.
Contrary to popular belief, Speedway (at Pinjar Park in particular) is one of the safest motorcycle sports to be involved with, with very few accidents let alone serious accidents. The lower speeds associated with our small stadium mean while the racing may be spectacular, get-offs are low impact.
The pathway to making a living from Speedway is very attainable. Did you know? There are over 50 Australians making a living fr om Speedway in Europe at present. That's more than every other motorcycle sport combined.
Racing Speedway gives you great value as far as riding time is concerned. Racing starts at 7 and concludes by 10.30. During this time a rider will end up with five heats, plus finals
There is no doubt that as a spectacle speedway is hard to top. As soon as one race is done the next one is on the line. Its up-close non-stop action.
At Pinjar Park, you can watch the races from the pits.
Because Speedway attracts a lot of spectators who then subsidise the club's activities, membership and racing costs are low.
10 Difference Between a MX Bike and Speedway Bike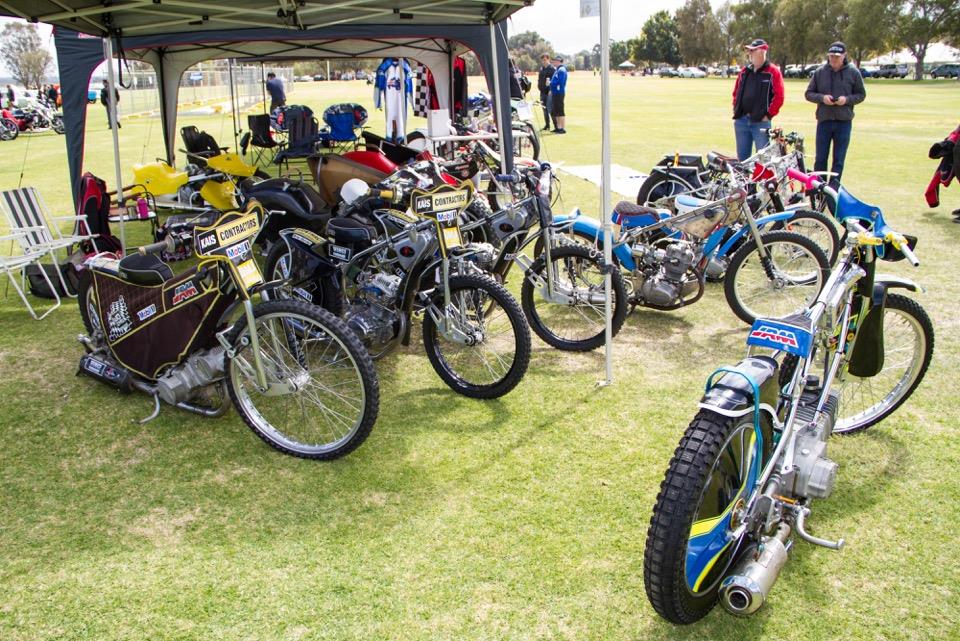 No brakes (for safety reasons)
Only 1 gear
No rear suspension
Limited and simple front suspension
Lighter weight
Lower maintenance – less time in the shed = more time riding
Lower cost – Initial purchase price; one bike can last an entire junior career; and lower running costs.
Designed for left turns only
A speedway bike will spend 60 to 70% of its race time doing big sideways skids
Well this one is the same as a MX bike. They are awesome fun to ride.
SPEEDWAY INFORMATION